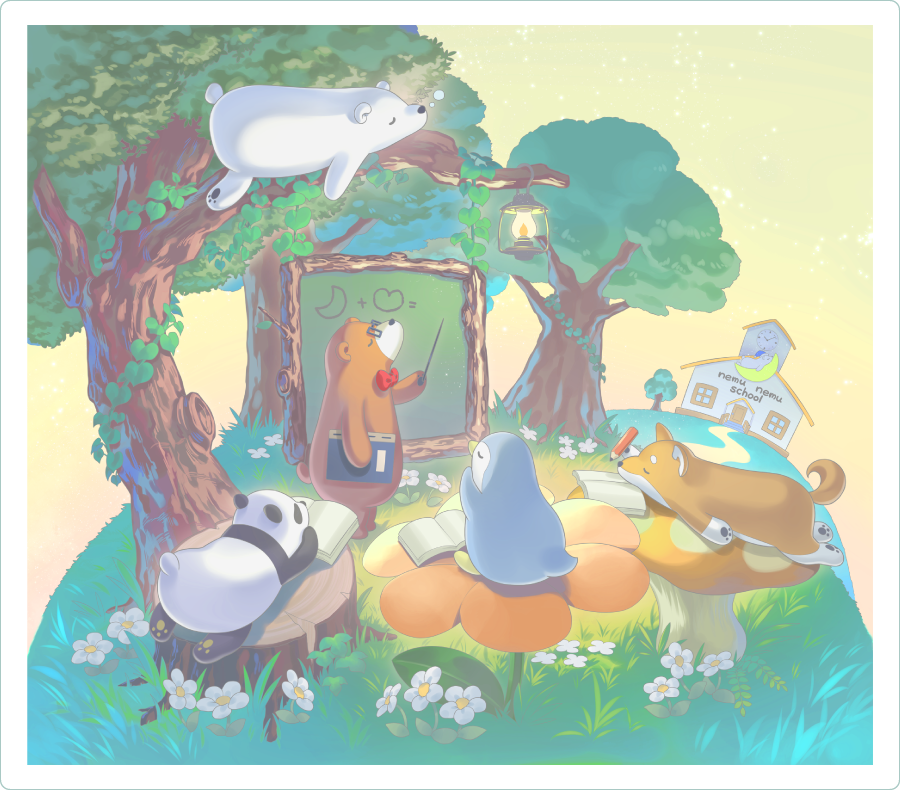 Story
Under a high pressure social life,
a WHITE BEAR called "Lucky" has decided to use his power help people relax and heal their tired heart.
After his successful career he wants more and more animals join him.
So, he and his brother "Cookie" established a "Healing Study School" to educate animals how to serve and heal their masters.
Let's go and watch how their school life is!!
Character